I am happy to announce that today I am sending off the 655 final edited audio recordings of each tuning fork of the Grand Tonometer. This digital archive is being donated to the Smithsonian National Museum of American History's  Scientific Instrument collection. Special thanks to Yann Novak for additional editing assistance.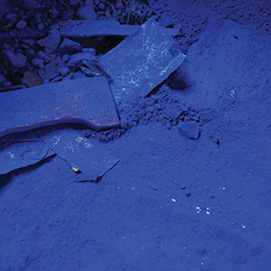 A new collection of my work titled Subsequent Materials (2006-2012) is now available. This 3-hour digital compilation includes two Grand Tonometer related pieces:
track #14: "intro_outro themes for Smithsonian" (2012) 00:34
track #17: "recurrence (transparency.studio)" (2012) 34:32
This release is available through my label LINE as well as via all major digital music distributors such as iTunes.